IMGSB lab(ILS) recently took the initiative of sequencing COVID19 viral genomes from patients samples in a joint collaboration with RMRC and shared the assembled genomes in GISAID. The work received intensive coverage in press.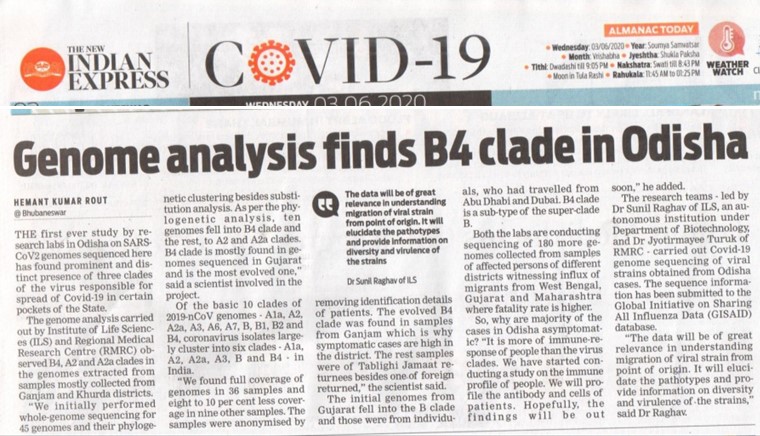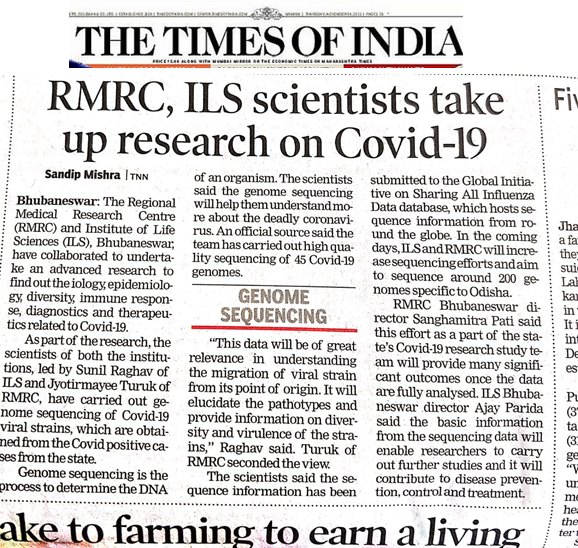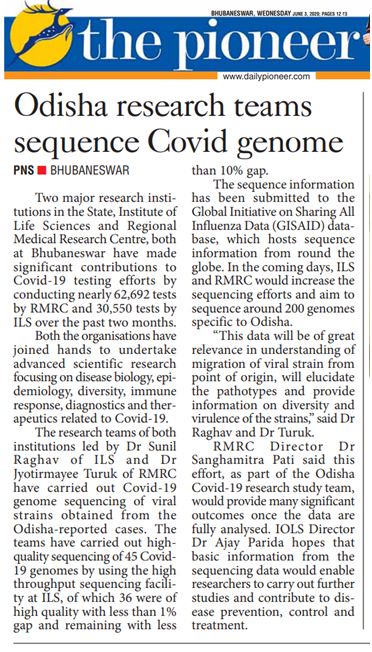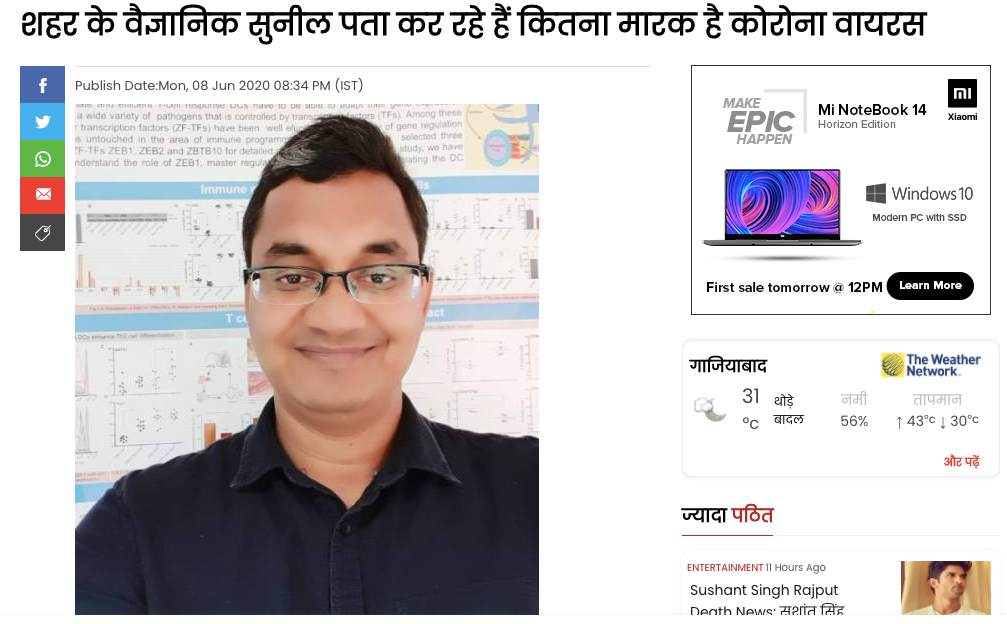 Our work related to Mycobacterium tuberculosis got press coverage.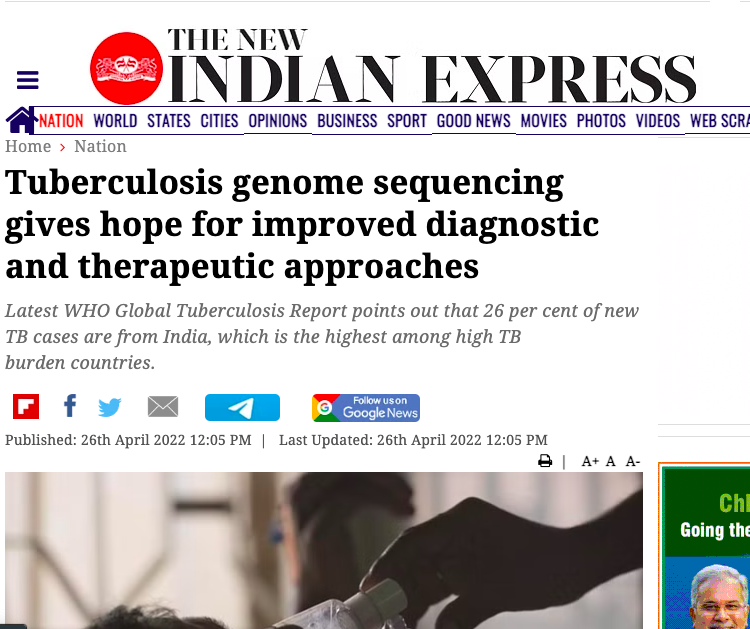 Web link: https://www.newindianexpress.com/nation/2022/apr/26/tuberculosis-genome-sequencing-gives-hope-for-improved-diagnostic-and-therapeutic-approaches-2446689.html
Our recent workshop got highlighted by press.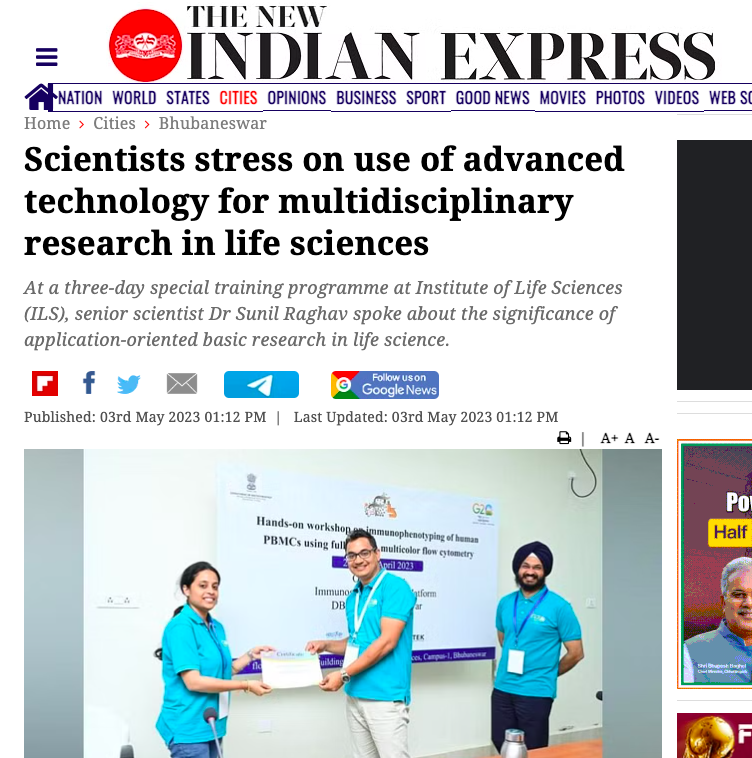 Web link: https://www.newindianexpress.com/cities/bhubaneswar/2023/may/03/scientists-stress-on-use-of-advanced-technology-for-multidisciplinary-research-in-life-sciences-2571685.html